Even With Rising Airfare, Cheap Summer Deals Exist
With warm weather already here in most areas of the U.S., you're probably ready to get out of the house to find something to do. Problem is, doing things usually costs money.
There are some ways the cash-strapped entertainment seeker can stay busy this summer: Planning ahead and picking between several travel options, and sticking to a predetermined budget are the easiest routes to savings.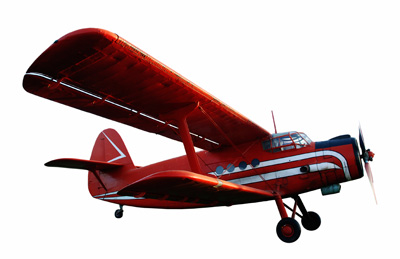 Plan Ahead, Cut Your Airfare
As we wrote earlier this month, airfare is expected to rise this summer. But according to the Travelocity release that data came from, travel costs are down in certain locations.
Plane tickets to Eastern Europe has fallen 5% from last summer, while appealing island destinations such as Maui, the Dominican Republic and the U.S. Virgin Islands have all experienced drops between 2% and 5%. Be sure to book your flight early to avoid unnecessarily high airfare, and price-shop at a number of Online ticket suppliers (Travelocity, Expedia, Orbitz, Priceline, etc.) before settling on a flight.
Hotel rates are actually projected to be cheaper this summer than they were in 2009 or 2008, according to Travelocity. Hotels in Orlando, Cancun and Maui have all declined more than 10% in the past year and New York City hotel rates are down 6%. If you're in the market for a hotel room, Google Maps can be a valuable resource. Just zoom into the area you'd like to visit and search for hotels. The results of the search will include links to the websites of area hotels. From there, you can find the right fit.
Around-The-World Entertainment
Before you buy your tickets or book your room, you'll need to pick a destination. The Internet offers all the tools you'll need to make an informed and financially sound decision.
The San Francisco Chronicle wrote earlier this month about the best summer music festivals for your buck. Although one of the nation's most popular festivals, Coachella, is already over, there are plenty of others from which to choose. Basically, you'll pay more to hear better-established artists: Lollapalooza (Lady Gaga, Green Day) costs $210 and Bonnaroo (Jay-Z, Dave Matthews Band) costs $249.50, while the Pitchfork Festival (Modest Mouse, Broken Social Scene) runs $90.
Tim Leffel, the author of The World's Cheapest Destinations, runs the Cheapest Destinations blog, which is a good place to read up on low-cost deals and affordable travel tips. In a recent post, Leffel wrote about India's affordability. Once you stomach the cost of the flight (about $800 and up), you'll be staying in a country that you can live comfortably in on less than $50 per day.
Ask a Question