Unemployment Insurance Claims Continue to Fall in April
Fewer Americans claimed unemployment insurance this week, demonstrating continued improvement in the labor market in April.
Initial Jobless Claims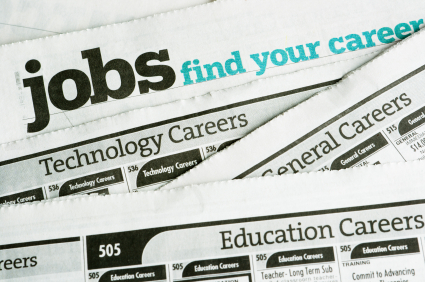 The rate of jobless claims dropped 11,000 for the week ending April 24, which brings the total number of claims to 448,000 from 459,000 last week.
Total unemployment in the U.S. remained at 9.7 for the fourth month in a row, despite the fact that the total number of people claiming unemployment insurance from state programs decreased 144,978 to 4,779,335. This is better than a year ago, when the total number reached 6, 339,490.
Claims by State
The highest insured unemployment rates by state were Alaska, Oregon and Wisconsin, all with rates above 5.5%. However, this does not reflect total unemployment, but only those unemployed that are claiming insurance.
The largest claims were in Iowa, Georgia and Connecticut with 1,606 1,412 and 768 new claims respectively. Puerto Rico also had a high number of claims, with 3,549. The largest decreases in claims were New York, California and Pennsylvania dropping 21,010, 15,380 and 4,512 claims last week.
Fewer Layoffs in Transportation
The decrease in total claims was greatly influenced by more than 20,000 fewer claims in New York, which the Department of Labor (DoL) attributed to fewer layoffs in the transportation industry. The continued decrease in good news for the economy, but the less volatile measure of claims, the four-week moving average, continues to rise, with an additional 1,500 claims this week.
You can see the complete DoL unemployment insurance press release on their website.
Ask a Question