Wall Street Reform and You: What Is the Impact on Your Wallet?
We hear about financial regulatory reform in the news every day, but what will be the actual impact of a new financial regulatory bill on the everyday consumer? There are a few aspects of this legislation that if passed, could have some immediate impact on the amount of money in your wallet.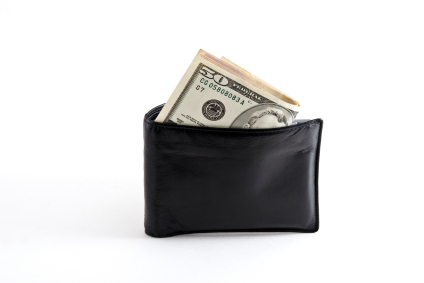 Consumer Protection
A lot of the discussion about regulatory reform on Capitol Hill revolves around the formation of a consumer protection regulatory committee. If formed, this new regulatory body will work to ensure that consumers are informed about financial products, and ban high fees like mortgage prepayment penalties.
While some practices, like overdraft fees and bill statement transparency, have already been addressed by legislation like the Credit CARD Act, and are enforced by various government agencies, the development of a dedicated regulatory agency will consolidate regulatory activity into a single body that has the sole focus of protecting consumer financial interests.
No More Bailouts
Another main focus of regulatory reform will be to ensure that taxpayers no longer bear the brunt of large, "too-big-to-fail" banks requiring government bailouts. Reforms are likely to combat this in a variety of ways, including raising the level of capital requirements for banks by 2 to 4 percentage points.
Critics of the reform are worried that this will have the unintended effect of forcing banks to tighten up on lending, making it more difficult for consumers to borrow money.
While the exact details of financial reform are still being determined by lawmakers, it is important for consumer to remain informed, as this legislation will have immediate effects on everyday financial decisions. To learn more about the bill as it is debated, visit the financial reform bill page at OpenCongress.org.
Ask a Question