Bank of America Home Loan Guide Helps Potential Homeowners
Now that spring is here, people have started shopping around for new homes, and Bank of America® is offering a new tool to help them through the process.
Home Loan Guide
The website provides tools, calulators and advice on all aspects of the home purchasing process. The site offers tips on determining if homownership is the right choice for you, setting a budget and selecting a loan. It also has information on ways to save for a home and how your credit score can affect your ability to purchase a home.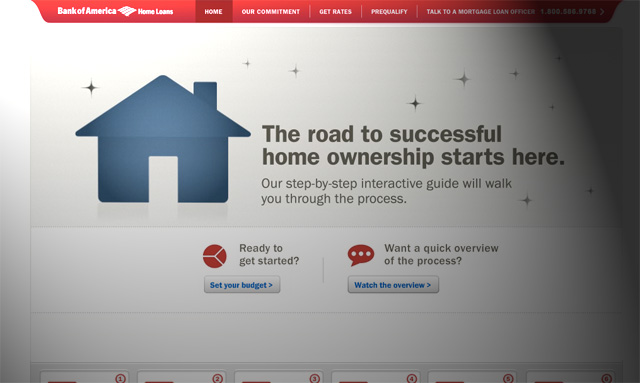 Following step by step instructions, the Home Loan Guide lets you select the amount of debt you think you can handle, according to your salary and current obligations, and provides a suggested range. It also helps you develop a savings plan, based on the selctions you make in the previous sections.
Transparency
The other thing that Bank of America® is trying to emphasize with this guide is transparency. With their Calrity Commitment, Bank of America® provides a simple, single page summary of terms of a homebuyers loan, so that you are not surprised by any hidden fees or terms. The newly updated form also includes the inerest rate lock expiration date and information about closing costs.
To try the tools and learn more, visit the Online Home Loan Guide at the Bank of America® website.
Ask a Question