Healthcare Reform Creates Financial Opportunity
The middle-class has long been touted as the backbone of America. Now, as community banks are taking a leadership role in community finances, their customers are becoming the core of operations locally and nationally. With new healthcare reforms on the horizon, the upper middle-class–doctors, lawyers, etc.– will become an even more central element in the financial health of the banking system, and the country.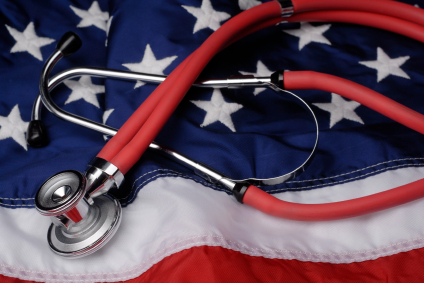 Health Care Professionals Essential to Financial System
Torrey Pines Bank in San Diego has been targeting doctors and other health care professionals throughout the entirety of its seven year history. Medical and other professionals have always been highly-coveted clientele because of their credit-worthiness and the likelihood that they will need wealth management services. In the era of healthcare reform, however, these individuals and their businesses will likely need help expanding in order to meet the needs of the newly insured, making them even more essential to the financial system.
Re-Building Capital
Banks are looking to find, "high-quality earning sources" according to Alistair Jessiman from Novantas LLC. Smaller banks must compete with higher spending limits from their larger competitors and a higher risk-factor when diversifying their portfolio. But a commitment, or re-commitment as the case may be, to a local market Jessiman has noticed that many banks are re-focusing on the professional sector as a primary secure investment option.
The Implications of Healthcare Reform
The actual effects of the Healthcare package on the banking system will remain unclear until the plan solidifies over the next four years. It is likely that increase the volume of insurance payments to various medical practices, and that would lead to an increased need for remote deposits, cash management, and credit for expansion. On the consumer side of it, there is also going to be a likely increase in the demand for health savings accounts. Although it's early to know exactly how this will play out down the road, banks that put themselves in the position to handle the sliding scale for the volume of payments will be in the best position to win the relationships with health-care providers.
Ask a Question