U.S. GDP Shows Slow Economic Growth in the First Quarter
According to a report by the Commerce Department, the U.S. economy grew at a rate of 3.2% this quarter, which is slower than many predicted but still a good sign of sustainable recovery.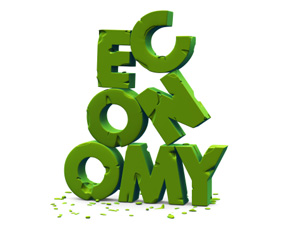 Continued Growth
While the growth exhibited this quarter is less than the last few months of 2009, economists hope that this is a sign that the economic recovery is actually sustainable and becoming self-sufficient, rather than simply relying on the stimulus package that was responsible for the above average growth last year.
The biggest driver for the new growth in the U.S. GDP was consumer spending, which rose 3.6% this quarter. This is a great sign that Americans are becoming more confident in the state of the economy and are willing to get out and spend their money rather than saving.
Impact on Unemployment
While the current rate of economic growth may be more stable, the fact that it is slower will most likely mean that it will be some time before this growth trickles down to reduce the unemployment rate.
Because the unemployment rate remains high, at around 9.7%, the National Bureau of Economic Research, which officially determines the length of economic cycles, has not yet marked the end of the recession. Despite job growth of 162,000 last month, the unemployment rate in many states like California and Michigan remain above 12%.
Ask a Question