Consumer Confidence Numbers Conflicting in April
The Reuters/University of Michigan consumer sentiment index made a push upward in late April, but still ended the month lower than it was one month earlier.
This data, released Friday by Surveys of Consumers, was a bit surprising, considering most other indicators of consumer confidence and spending lately have trended up.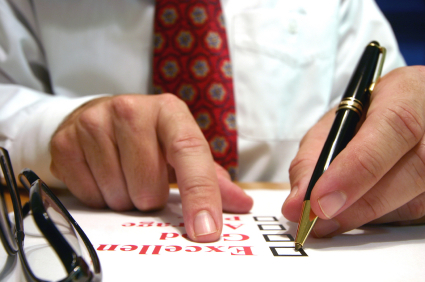 Survey Not Overly Optimistic
Consumer sentiment declined slightly from 73.6% to 72.2% from March to April, and consumer expectations and the current conditions index both fell. According to Surveys of Consumers chief economist Richard Curtin, the economy as a whole could face a slow climb back to health.
"Consumers think the recovery is well underway, although most think it will be distressingly slow and have little immediate impact on their personal finances," Curtin said. "Despite being more optimistic about he near-term economic outlook, consumers have become less positive about long-term prospects for the overall economy."
The data also showed low confidence in the economic policies enacted by the Obama administration, according to Curtin. The early-term gains in consumer confidence that Obama experienced have been reversed.
Consumers surveyed expected a 0.2% uptick in inflation in the next year — not ordinarily a good sign. But the expected inflation is still a low 2.9%.
Consumers Slowly Gaining Confidence
Despite the month-to-month plunge, the consumer sentiment index was up 10.6% from one year ago. Since consumer confidence hit a trough near 60% in early 2009, the index has risen slowly. Three years ago, the consumer sentiment index was near 90%.
Other measures paint a brighter picture and indicate the U.S. economy is slowly gaining steam. Consumer spending helped push the nation's GDP up 3.2%, the third consecutive positive quarter. The Conference Board's consumer confidence level went up more than 5% in April. The nation added 162,000 jobs in March.
The consumer sentiment index was expected to fall 2.6% to 71% in April, but only dropped about half that far.
Here is the Consumer Confidence PDF from Reuters/UM.
Ask a Question