Consumer Spending Up, Savings Down
U.S. consumer spending rose in March, suggesting Americans are becoming more eager to spend than to save as the economy slowly recovers from the recession. Consumer spending went up 0.6% in March, compared to a 0.3% rise in personal income, according to a Department of Commerce release. Though an increase in consumer spending, which makes up more than two-thirds of the U.S. economy, is positive, the gap between spending and earnings could be a bad sign for consumers.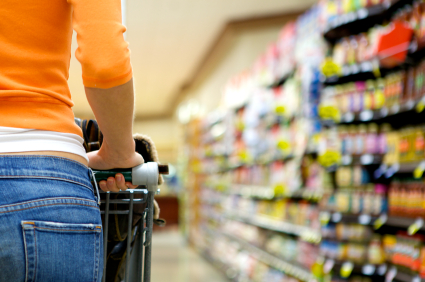 Higher Consumer Spending Helps Economy
The release of the consumer spending numbers came about a week after it was announced the U.S. GDP rose 3.2% in the first quarter of 2010. Because personal spending makes up 70% of demand within the economy, it helps drive the economy up or down. FAO Economics chief economist Robert Brusca told CNNMoney.com, "The economy needs spending more than anything else right now…that's what will create jobs and move the economy ahead."
After going up 0.5% in February, personal spending met the 0.6% growth projection economists made for March.. Despite the addition of 162,000 jobs in March, U.S. unemployment remains at 9.7%, so it was a bit surprising too see people ratcheting up their spending as the unemployment rate has remained level.
Americans Spending Instead Of Saving
Americans increased their spending more than their incomes. How? By cutting back on saving money. The personal savings rate fell from 3% to 2.7%, hitting its lowest level in nearly two years. The drop in savings means U.S. consumers as a whole are not outspending their wages, but merely putting income toward new purchases instead of savings.
According to Washington Post economics blogger Frank Ahrens, the spending-before-saving habits of Americans could mean more purchases are going onto credit cards, which could be cause for economic alarm. The current recovery has been driven by consumer spending, not higher incomes and lower unemployment rates. The weak labor market — which has seen signs of recovery — is holding down wage growth and the personal savings rate.
Ask a Question