Employment Cost Index Rises In Early 2010
The cost of employing an American rose by 0.6% in the first quarter of 2010. According to a release from the Bureau of Labor Statistics, employers spent 1.1% more on benefits and 0.4% more on wages and salaries than they did in late 2009.
The 0.6% overall rise in the employment cost index is the most substantial since the beginning of the economic downturn, but would have been considered small by pre-recession standards. The fact that the unemployment rate is still hovering near 10% means employers are not spending as much on salaries and benefits as they did five years ago when unemployment was less than 5%. As the economy rebounds and more Americans return to work, the index will most likely rise.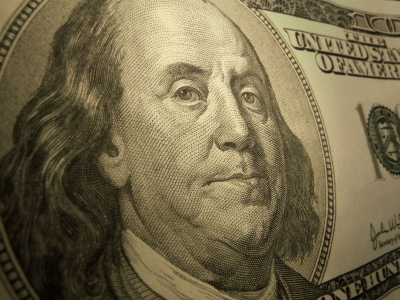 Wages And Salaries Still Low
Perhaps due to the steadily high unemployment rate, U.S. employers only spent 0.4% more on wages and salaries than they had the previous quarter. The cost of wages and salaries is substantially lower now than it has been at any time in the past decade, as you can see on this Bloomberg chart. Wages and salaries plummeted steadily from early 2008 to late 2009 as employers cut pay and enacted layoffs.
Russell Price, a senior economist at Ameriprise Financial Inc., told BusinessWeek.com, "There is still a glut of workers, so we are not seeing much upward pressure on wages and salaries."
Compensation costs increased the most for workers in natural resources, manufacturing and construction fields. Wages and salaries typically make up about 70 percent of employers' overall costs, according to the BLS.
Benefit Costs Jump More Than 1%
Benefit costs more than doubled from their increase in the fourth quarter of 2009 to an early-2010 raise of 1.1%. In the past year, benefit costs have gone up 2.2%.
Benefit costs, which include bonuses, severance pay, health insurance and paid vacation time, saw a big jump in the private sector. Private industry employers paid 1.4% more on employee benefits this quarter than the last.
The BLS releases the employment cost index report every three months. Follow the link to see a historical rundown of employment costs and cost by industry.
Ask a Question