Goldman Sachs Sued By New York Law Firm
Law firm Wolf Popper, LLP announced Monday it has filed a class action lawsuit against investment bank Goldman Sachs Bank USA on behalf of investors who purchased securities, options or common stock between August 2009 and April 2010. The suit claims Goldman Sachs Bank USA did not disclose to shareholders that it was under investigation by the Securities Exchange Commission.
Says Goldman Sachs Bank USA Knowingly Misled Investors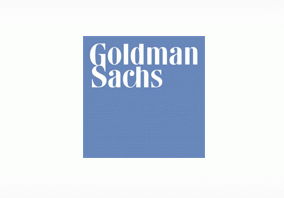 The SEC began investigating Goldman in 2008 for its role in the sale of a package of mortgage-related securities that were allegedly constructed and sold with the knowledge it would perform poorly. More recently, the SEC filed formal charges of fraud against the bank and one of its officials.
When the news of the SEC's suit went public in mid-April, Goldman stock fell 13% in one day. Two weeks later, Goldman's stock fell more than 9% in a single day.
According to Wolf Popper, Goldman never disclosed to its shareholders the SEC investigation, and knowingly misled investors to think Goldman was committed to its clients' best interests.
The Wolf Popper press release did not specify a court date or contain any additional information on the suit.
Government Crackdown On Goldman Sachs Bank USA Could Grow
The SEC's filings against Goldman Sachs Bank USA have made the nation's top headlines for the past few weeks, and it turns out the Justice Department is probing the firm with an even wider net.
According to a Washington Post report, the SEC referred their files on Goldman Sachs Bank USA to the Justice Department in order to potentially pursue criminal charges. The U.S. attorney's office and the FBI have been conducting a criminal probe for weeks, but have not decided whether to file criminal charges.
Since April 16, when the SEC filed its original suit, Goldman's shares have lost 20% of their value and its investors have lost a total of $20.6 billion
Ask a Question