When Will Dividends Return For Bank Stocks?
Prior to the latest recession, bank stocks were considered some of the safest investments. With banks paying out generous dividends, many conservative investors opted to stick with high-yielding dividend bank stocks such as Bank of America® and Citigroup. Pre-recession dividend yields were in the range of 7%, and they were on track to go even higher.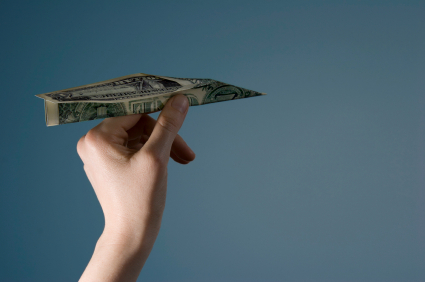 Dismal Yields But Recovering
When 2008 came around, financial institutions began plummeting to record lows. Rapid waves of writedowns followed by the crashing real estate market made dividend payouts impossible. At the loss of billions of dollars, banks just couldn't afford to keep investors who were attracted to their dividend payouts. Bank of America® currently offers a 0.22% yield, JPMorgan Chase is offering a 0.46% yield, and Citigroup isn't paying dividends at all.
Former dividend investors diverted their funds to other dividend stocks such as BP, Altria, and AT&T but are eagerly awaiting the fat dividend yields from financial stocks. Two years past the widespread dividend cuts in 2008, the economy is pulling itself back up and banks are beginning to exhibit signs of profitability. Two weeks ago, Citigroup posted positive profits in their first quarter earnings report for the first time in two years.
The Resurrection of Bank Dividends
So, when will dividends return for bank stocks? Essentially, banks will need to accumulate capital in order to have the cash to hand out through dividends – which is achieved through solid earnings.
While many believe the recent good news of bank profits signals the comeback of high dividend yields, it will not happen anytime soon due to the aggressive stance of the government on financial reform. The multitude of new financial legislation will play a large role in hindering the progress of rebounding dividend yields.
Should banks obtain the money to be a position to pay dividends, they may not necessarily choose to do so. Strict lending and reduced credit means less profit for banks and they'll strive to keep more cash at hand to weather legislative changes from Congress. The time to begin hoping for the return of dividends is when banks have acclimated to the new financial policies and find ways to make money – then we may be able to enjoy high dividend payouts.
Ask a Question