Housing Market Takes Another Step Forward
The spring home buying season is in full swing, according to numbers released Tuesday by the National Association of Realtors. Pending home sales increased by 5.3% from February to March and are up 21.1% from one year ago.
The seasonally adjusted 5.3% boost in sales beat Thomson Reuters economists' projections of a 4% rise. Pending home sales have risen 13.6% in the past two months and are currently at their five-month high.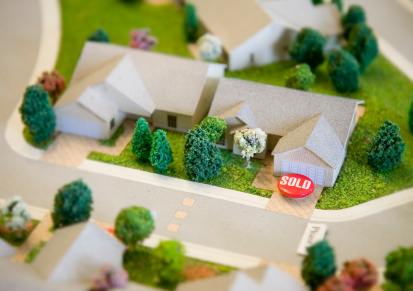 Tax Credit Pushes Market Temporarily
A tax credit for homebuyers helped spark sales. The First-Time Homebuyer Tax Credit, which ran from November 2009 through the end of April 2010, offered Americans up to $8,000 in savings for purchasing a home for the first time.
"Clearly the homebuyer tax credit has helped stabilize the market," said National Association of Realtors chief economist Lawrence Yun.
The tax credit was offered in an attempt to pull the housing market out of the deep trough it entered after the mortgage meltdown and financial crisis. The current level of 102.9 means the number of pending home sales is above average, compared to a standard set in 2001.
Home Sales Numbers Could Take A Temporary Hit
Pending home sales numbers could fall this summer following the April 30 expiration of the tax credit, according to Yun.
"In the months immediately following the expiration of the tax credit, we expect measurably lower sales," Yun said.
If the economy continues to slowly recover, the housing market could stabilize in a more permanent manner. The U.S. added 162,000 jobs in March, but consumer spending is still driving the recovery more than wage increases or employment boosts are, leaving economists with mixed feelings on the status of the rebound.
"Later in the second half of the year, and into 2011, home sales will likely becoming self sustaining if the economy can add jobs at a respectable pace," Yun said.
Mortgage rates generally remain low, encouraging potential homebuyers. Pending sales rose in three of the nation's regions, but fell 3.3% in the Northeast. Sales contracts went up 12.7% in the south.
The Pending Homes Sales Index measures how many contracts are signed within a period. The numbers are considered an accurate indicator of actual sales, which are recorded a month or two later.
Ask a Question