Credit Card Companies Altering Fine Print On Rewards Cards
Credit card companies have had a rough go of it in recent months. The U.S. government's Credit CARD act went into effect in February, putting tighter regulations on the companies, which were already burdened by their customers' booming default rates.
Companies are trying to weather the storm by tightening up their rewards programs. Unfortunately for cardholders, the offers may look the same on the surface but include rewards reductions for late payments, according to SmartMoney.com. Credit card issuers such as Capital One, American Express, Citigroup, Bank of America®, Chase and Discover have reduced potential rewards rates.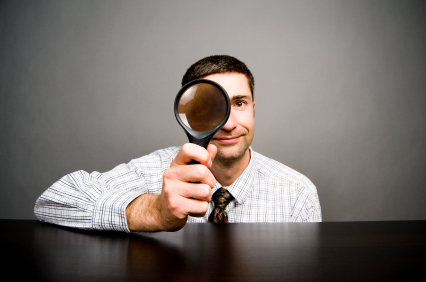 Card Companies Making Rewards Less Rewarding
Some of Capital One's rewards cards include rewards packages that are voided only when the card is cancelled. But others contain provisions that cancel any miles earned during a period for which a customer submitted a late payment.
SmartMoney pointed to Discover's "5% cash back card," which advertises a return of 5% of all charges. But if a cardholder closes his or her account, is late on two consecutive payments or allows the card to become inactive, the cash bank reward goes away.
Chase and Bank of America® do away with rewards after 60 days of delinquency, while American Express and Citigroup reduce their rewards for late payments. Some of these banks offer to restore rewards for fees ranging between $15 and $29.
The government has cracked down in recent months on the penalties assed by credit card issuers. According to Josh Frank, senior researcher at the Center for Responsible Lending, the government could possibly enact legislation on how companies use rewards restrictions to penalize cardholders.
"The revocation of rewards is in effect a penalty," Frank told SmartMoney. "If you have accrued a reward and get it taken away for being one day late, that is an unreasonable and unproportional penalty in our opinion.
Before you enroll with a new credit card issuer, visit their credit cards webpage and make sure to read the fine print on the rewards offers.
Credit CARD Act Limits Credit Card Companies
The government's Credit CARD (Card Accountability Responsibility and Disclosure) Act of 2009 was a bill supported widely by both Republicans and Democrats and put into effect in February 2010. The act included sweeping regulations of the credit card industry.
Included in the regulations were protections from billing date gimmicks, restrictions on penalties for paying cardholders and limits on arbitrary interest rate increases. The act limited the number of cards with "over-the-limit" fees to three per company and required the Online posting of credit card agreements.
Credit card companies have also dealt with high delinquency and default rates in recent months. Discover reported its January credit card debt default rate was 8.58%, while Bank of America® reported a 13.25% default rate during the same period.
Ask a Question