Credit Card Companies More Cautious In Wake Of CARD Act
When the U.S. government's Credit CARD Act went into effect in February, it affected credit card companies' ability to profit. The act tightened regulations to better protect cardholders from unreasonably high interest rates and keep credit cards out of the hands of young people, in the process cutting into the revenue streams of card issuers.
Credit consulting firm FICO released a newsletter to credit card companies advising them how to profit in spite of the government's regulations. Based on FICO's statement, current and potential cardholders can expect negatives such as higher overall credit costs and more stringent background checks, along with positives like better credit education programs.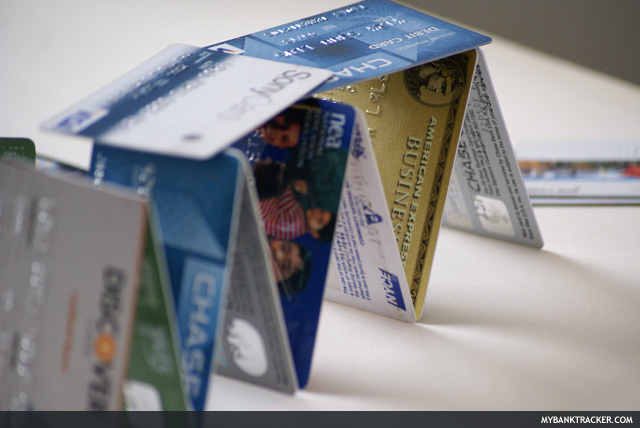 The Bottom Line: Higher Overall Credit Costs
According to FICO, the CARD Act will raise price of credit for all consumers while limiting the availability of credit to potential and current cardholders.
The main reason for the possible rate hike is the credit card companies' limited ability to apply interest rates according to a cardholder's risk of delinquency. The government has cracked down on the ultra-high rates credit card issuers attached to high-risk cardholders, meaning applicants with solid credit could be faced with higher interest rates to keep credit card companies profitable.
Another reason rates could rise, according to FICO, is the higher cost of the more exhaustive credit checks issuers will perform.
Potential Changes In The Credit Card Business
Faced with less opportunity for profit, credit card companies will need to be more cautious in their lending practices. For the credit card applicant, that means companies will use more sophisticated credit-checking tools to determine whether the applicant should be approved.
FICO suggests consumers with poor credit should be encouraged to use debit cards instead of traditional credit cards. If the debit cards included overdraft protection, both the cardholder and issuer would be protected from credit card default and the subsequent expenses and issues.
Cardholders could benefit if companies decide to enact better credit education programs. The CARD Act already made greater transparency and availability of information a priority for credit card issuers, but more thorough credit education programs could save many consumers from developing bad credit. In FICO's release, the firm recommends financial education so "consumers can better understand how their behavior impacts their costs and how they can migrate to lower-risk, lower-cost products."
Ask a Question