ATM Fees Could be Capped at $0.50 By Senate
In an attempt to limit "double dipping" by banks, Senator Tom Harkin (D-Iowa) has proposed an amendment to the financial reform bill that would cap ATM surcharge fees at $0.50. While this would be a welcome change to current fees that often reach as high as $5, the losses in revenue to banks could lead to a decrease in ATM coverage.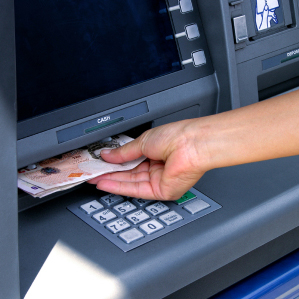 Current ATM Fees
Banks often charge an ATM access fee, in addition to the fee that they charge other banks to use their ATM. Harkin hopes that his bill, if passed, will limit this practice, and make ATM usage fees more appropriate to the actual processing costs of the transaction. According to Harkin, the actual cost of an ATM transaction is approximately $0.34, meaning that the $0.50 cap would still provided banks with a profit, albeit a smaller one.
"Our mission in financial reform is to level the playing field for the average Joe. My amendment goes to the heart of that mission, ensuring consumers are no longer victimized by unfair fees," said Senator Harkin in a prepared statement.
Will This Ultimately Help Customers?
While the initial benefits of reduced fees may seem enticing, the lost revenue to banks are likely to have some unintended consequences for consumers. "White label" ATM providers, which are unaffiliated with any specific financial institution, may in fact go under, as their entire business model is based on collecting usage fees.
Banks, too, are likely to scale back on their ATM coverage, taking away machines in less-profitable areas where there are fewer transactions, thereby limiting access to cash for many consumers. Because of the cost of building an ATM network, banks currently charge non-bank customers to use their machines. If fee caps are imposed, they could restrict ATM access to only their own banking customers in order to recover losses and attract new users.
Ask a Question