Bernanke Speech Indicates Bank Lending Standards Might Relax in 2010
In a speech hosted by the Chicago Fed, Ben Bernanke expressed optimism concerning bank lending standards, saying that he expects credit to become more readily available as the economy recovers.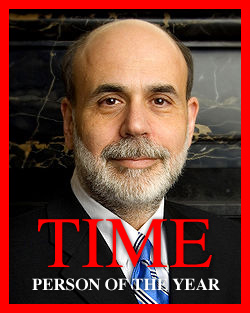 Restraint to Consumer Spending
Over the past few years, commercial and industrial lending has decreased by approximately $380 billion. Consumer spending, which makes up almost 70% of the US economy, has also been constrained by tighter bank lending standards imposed in response to the crisis.
Bernanke remained characteristically cautious about the economic recovery, saying that while the labor market is showing some signs of recovery, it is not yet solid enough for the Fed to raise interest rates from their current record lows.
One Year After Stress Tests
Today marks the one year anniversary of the Fed's stress tests which found 10 firms in need of increased capital reserves. The program was widely viewed as a success, stabilizing the financial market and providing good insight into how to identify and prevent risk in the financial system.
Despite these tests, which focused on the top 19 banks in the country, many smaller banks are in need of capital due to losses in the commercial and real estate markets. Bernanke ensured that the Fed remained committed to heloing these smaller banks regain their financial strength.
Ask a Question