Big Banks Won't Shrink, Says Senate
The Senate voted down a measure yesterday that would've forced big banks to shrink their ledgers. The vote came as the Senate works its way through many propositions to the finance reform bill.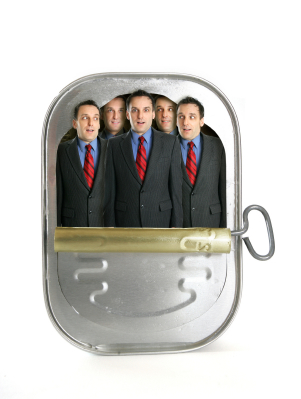 The Proposed Amendment
Ted Kaufman and Sherrod Brown, two Democrats, proposed an amendment that would restrict the amount of money that a bank can borrow and limit the percentage of the bank's share of the nation's total deposits. Kaufman went on the record saying, "If we're going to prevent big banks from putting our entire economy at risk, we need to place sensible size limits on our nation's behemoth banks." Opponents of the amendment argued that the banks grew to the size that they are because companies in the US require large institutions in order to be competitive.
Too Big to Fail
Economists from across the ideological spectrum agree that huge financial institutions have an implicit protection because allowing them to fail would forcefully disrupt the political economy. The amendment stems from the idea that the only way to prevent "too big to fail" is to prevent growth from reaching the point of "too big". Opposition to the amendment, which ultimately persuaded the Senate, argued that it is the habit of risk, not the size of the institutions, which needs to be kept in check. In the time of economic rebound, many senators feel that it's too risky to limit size, when that could be the key to remaining globally viable.
Other Votes
Other amendments up for review include a measure that would have moved a new consumer protection agency into the FDIC. This measure was also voted down this week. An amendment that proposed an audit of the Fed was altered so that a one-time audit of the Fed's emergency lending policies will be reviewed. Senator Christopher Dodd (D-CT) is the chairman of the Senate Committee on Banking, Housing, and Urban Affairs.
Ask a Question