Savings Bonds: A Low-Risk Way To Build Savings
Savings bonds are a low-risk, government-backed savings product. The interest rates on U.S. savings bonds are generally similar to competing options such as CDs and Money Market Accounts, and bonds come with potential tax breaks and the assurance that you will never lose money.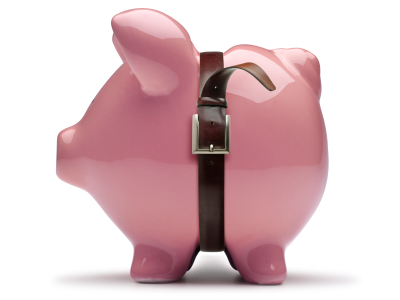 You can purchase savings bonds at most banks. The bank will submit your paperwork to the U.S. government, which will mail you the physical copy of the bond within 15 business days. You can also purchase bonds at www.treasurydirect.gov. You can buy paper bonds worth $50, $75, $100, $200, $500, $1,000 and $5,000 denominations and electronic bonds down to the penny, as long as your purchase is bigger than $25. Bonds never cost extra to buy: You'll pay $100 for a $100 bond. Any U.S. citizen can purchase bonds. The limit is $5,000 in bonds purchases per year.
The two most popular kinds of U.S. bonds are I Savings Bonds and Series EE/E Savings Bonds. The main difference between the two varieties is that I Savings Bonds are adjusted to account for inflation every six months while Series EE/E Savings Bonds have a fixed rate. I Savings Bonds typically reward their owners with higher interest rates (currently 1.74%). Series EE/E Savings Bonds currently have a fixed rate of 0.20%. Both kinds of bonds allow you to defer interest
Popular Alternatives To Savings Bonds
One of the most popular alternatives to buying savings bonds is investing in a Money Market Account or a CD. U.S. savings bonds have some advantages over CDs and Money Market Accounts:
• Bonds are inflation-adjusted, meaning your money won't be devalued by inflation over time.
• You can defer your federal income tax payments on bonds, and you won't pay any state income taxes.
• Redemption values of bonds never go down, meaning you'll never lose money by purchasing a bond.
The main advantage of Money Market Accounts and CDs over savings bonds is the fact that interest rates are typically higher. Right now, I Savings Bonds have a higher inflation-adjusted rate than most Money Market Accounts or CDs, but EE/E Savings Bonds offer a much lower yield.
To sort current CD rates and calculate the right account for you, visit https://www.mybanktracker.com/compare-cd-rates.
The government's Treasury website provides all the information you'll need on U.S. savings bonds.
Ask a Question