Senate Votes To End Big Bank Bailouts
The U.S. Senate made an easy decision on Wednesday, passing two amendments to discourage the taxpayer-funded rescue of struggling financial firms.
The Senate voted 93-5 to get rid of a $50 billion fund supported by the financial industry that would pay to help the government liquidate failing institutions. The legislative body also passed a 96-1 vote to outlaw the use of taxpayer money to rescue failing firms. Both Democrats and Republicans supported the financial industry reform for the first time since the 2008 financial crisis.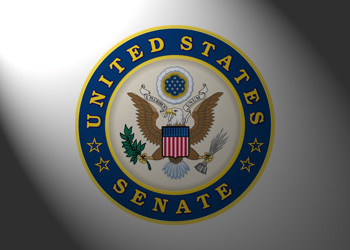 "The strong bipartisan support for this provision demonstrates the growing momentum for passing comprehensive financial reform," said U.S. Treasury Secretary Timothy Geithner.
Dispelling The Idea Of "Too Big To Fail"
When the financial industry was on the brink of collapse in 2008, the government protected many of the country's largest firms by approving the $700 billion TARP legislation that bailed out big banks at the cost of U.S. taxpayers. At the time, many believed the government needed to bail out the banks because they were simply "too big to fail" and that their failure would damage the U.S. economy beyond repair.
With Wednesday's vote, the Senate began process of doing away with such bailouts. In the event a large bank might come close to failure, taxpayers would not have to shoulder the load and the government would not be there to back up the firms. The idea of taxpayers supporting "too big to fail" banks was enormously unpopular in 2008, and polls show the U.S. population wants the government to crack down on Wall Street's activity.
Doing Away With Banks' Backup Plan
The Senate also voted Wednesday to axe plans for a $50 billion fund that would help giant firms break up if they were struggling. The fund in question was to be paid for by financial firms. Under the Senate's proposal, the FDIC would be in charge of the dissolution of failed banks, and creditors would be forced to take a loss.
The idea of dropping the fund was originally supported by Senate Republicans, who worried banks would feel free to act in a risky manner if they were guaranteed the $50 billion to cushion their fall.
"These measures will prevent large failing firms from holding our country hostage," said Sen. Christopher Dodd (D-Conn.).
The plan could take about two weeks to put into place, according to the Association for Financial Professionals.
Ask a Question