U.S. Adds 290,000 Jobs But Unemployment Rate Rises
The U.S. economy received mixed messages Friday from the government's job market report.
The economy added jobs for the fourth consecutive month, but the unemployment rate still increased in April, according to a U.S. Bureau of Labor Statistics release.
The addition of 290,000 jobs to the economy was the largest monthly gain since March 2006 and beat economists' expectations by a wide margin. The unemployment rate, which edged up to 9.9%, rose because so-called discouraged workers decided to re-enter the job market.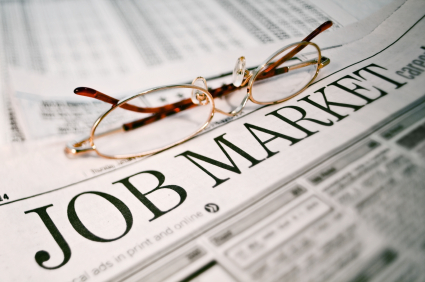 Jobs Boost Doesn't Mean Economy Has Recovered
On the surface, the addition of 290,000 jobs to the economy looks like great news on the employment front. And it is, compared to the loss of 8.5 million American jobs over the past two years.
But the April numbers come with several asterisks. The government created 59,000 jobs during April, many of which were temporary positions with the U.S. Census. The month prior, the Census accounted for 48,000 new jobs. Problem is, those census jobs will be lost in the second half of the year, subtracting more than 100,000 jobs from the U.S. economy.
The U.S. Federal Reserve is not convinced the labor market — or the economy as a whole — has made a turnaround. It has kept short-term interest rates at a record low while projecting the unemployment rate will remain above 9% for the remainder of 2010.
Unemployment, Underemployment Rates Up
The unemployment rate surprised economists by going up 0.2% to 9.9%. The main reason for the slight uptick was the fact that 195,000 Americans re-entered the labor force. Since the unemployment rate only takes into account those who are in the labor force (actively looking for a job), the April numbers counted the new re-entries to the job market who had not yet secured a job.
The number of underemployed, defined as someone who works part-time but is seeking a full-time job, rose to 17.1% from 16.5%. The underemployment rate has hovered near 17% for the past year, according to the BLS.
The average American worker logged 34.1 hours per week and earned $22.47 per hour. Both of those totals edged up in April.
Biggest Gains Found In Manufacturing, Business, Hospitality
A few industries enjoyed robust job growth in April. Manufacturing added 44,000 jobs, business services added 80,000 and leisure and hospitality went up by 45,000.
April continued what has been a strong year for the U.S. manufacturing sector. Since December 2009, factory employment has gone up by 101,000.
Ask a Question