The Buying Trends for Mothers Day
Four out of five Americans will give a Mother's Day gift this weekend, but the presents are expected to cost less than last year, thanks to the recession. The 83.3% of the nation's population is expected to cut down on the amount they spend this year, but the holiday will still likely cost gift buyers around $14 billion.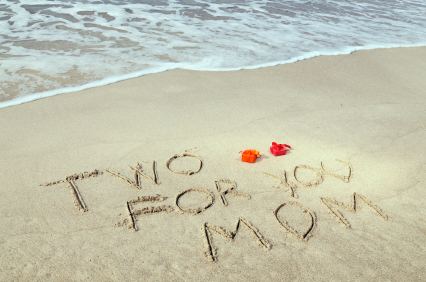 Many Moms to Consider
Gift buyers are expected to spend money only on the women with whom they are the closest this year. Most people (about 62.4%) will purchase gifts for their mother or step-mother. Phil Rist, the Executive Vice President at Strategic Initiatives, believes that, "No one will forgo celebrating Mother's Day because of the bad economy, but they will put careful thought into what they buy and how much they spend." The scale back will likely affect the amount of gifts purchased for daughters, friends, and godmothers (1.6% vs. 2.1% last year).
Popular Mother's Day Gifts
According to the Strategic Initiatives data, 66.8% of people will buy flowers for their mothers, which is approximately $1.9 billion dollars. About 55% of gifters (and 38% of the population at large) will treat their moms to a special outing, like dinner or brunch, which totals somewhere near $2.7 billion. And there will also be $2.3 billion spent on jewelry, $1.5 billion spent on gift cards, and $1.2 billion spent on clothing or clothing accessories. Of all the mother's day shopping, approximately 18% will be done online, from the convenience of a computer.
There's Still Time to Shop
Mother's Day is this Sunday, May 9. One of the best things about moms is that they understand their kids might be spending on a budget this year and will appreciate the thoughtfulness of your gift. But remember, she's had the hardest job in the world for all of your life, so make sure you show your appreciation this Mother's Day.
Ask a Question