Fannie Mae Requests Additional $8.4 Billion From Treasury
Mortgage-backing company Fannie Mae reported Monday a loss of $11.5 billion in the first quarter of 2010, and consequently said it would need $8.4 billion more in government aid in the face of trends in the housing market.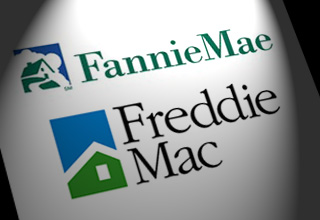 Fannie Mae, a company that insures or owns more than $5 trillion in U.S. mortgages and is currently operating under federal control, has now reported losses in 12 straight quarters. The latest request for aid would bring the company's overall government assistance to $84.6 billion in the past year.
"Due to current trends in the housing and financial markets, we continue to expect to have a net worth deficit in future periods, and therefore will be required to obtain additional funding from Treasury," the company said in a release.
Increased Delinquencies, Foreclosures Hurt Fannie Mae
The housing and financial trends to which the press release referred have led to increases in delinquencies and foreclosures in the first quarter. With unemployment staying steady at the high rate of 9.9% and home prices on the decline, the rate of delinquencies jumped about 0.10%. Increased delinquencies and foreclosures hurt Fannie Mae, as the company said, "our first-quarter results were driven primarily by credit-related expenses."
The company posted a 14% loss in revenue, earning $2.9 billion. Fannie Mae's stock fell $2.29 a share. These results, while discouraging, were better than the firm's showing one year earlier when it lost $23.17 billion in the first quarter of 2009. Both the early 2009 and early 2010 plunges could be attributed to the U.S. housing downturn and greater financial crisis.
Fannie Mae Not The Only Struggling Mortgage Backer
Fannie Mae's request for additional government funding comes just four days after competitor Freddie Mac asked for a $10.6 billion boost from the Treasury. Freddie Mac, which posted a $6.7 billion first-quarter loss, also said it would need additional funding down the road. According to the New York Times, Freddie Mac loses 39 percent every time it sells a home.
Ask a Question