Bankruptcy Filings Down 1% In April
Bankruptcy filings went down about 1% from March to April, but were still up 17% from a year ago, according to the National Bankruptcy Research Center's April 2010 Bankruptcy Filings Report.
There were 145,000 bankruptcy filings in the U.S. in April, bringing the total to 510,000 nationwide for 2010. Filings were down nearly 1% from March to April filings increased each month from January to March.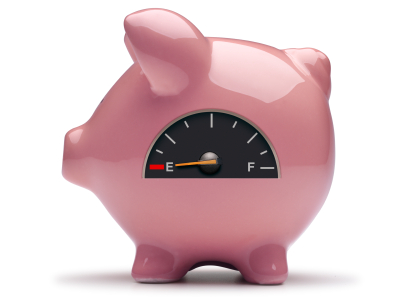 Nevada, Alaska On Opposite Ends Of Spectrum
The majority of April 2010 bankruptcy filings were made by people seeking Chapter 7 bankruptcy, while only 25% were Chapter 13 filings. The Southern states had the highest portion of those Chapter 13 filings. The current filing rate is 4,500 filings per million households (about 1 per 225 households). The report reveals that the highest filing rates existed in Nevada, followed by Georgia, Tennessee, and California. The lowest filing rates were in Alaska, followed by the District of Columbia, and South Carolina.
The highest percentage increase in filings from 2009 to 2010 was apparent in the Southwest region, which may be attributed to the housing downturn and the large numbers of foreclosure filings in the area.
Chapter 7 bankruptcy is when a business or individual sells most of its possessions to creditors in an effort to expunge debt. Chapter 13 bankruptcy is when a business or individual undergoes a reorganization of its finances to help alleviate money stressors.
Study Finds Bankruptcy Rates Slowly Decreasing
Analysis of the data, performed by Professor Ronald Mann of the Columbia Law School, revealed that bankruptcy rates are experiencing a general decrease. While filing rates in the Southeast were high in 2010, they represent a drop compared to the rates of 2009. On the other hand, filings in California and Arizona have continued to rise by 40% and 46%, respectively.
Ask a Question