Employment Numbers Cause Mixed U.S. Consumer Confidence Reports
Since the US Bureau of Labor Statistics released Friday employment numbers showing 290,000 jobs, some consumer confidence indices have jumped, showing that many Americans are optimistic about the news. Meanwhile, others took a more cautious view of the report.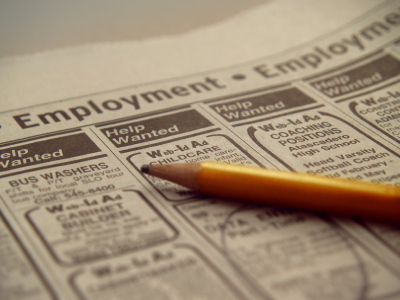 SFN Group Employee Confidence Index Reports Increase
One study, by strategic workforce solutions company SFN Group, reported an April increase of 3.9 points in its consumer confidence index. The index rose to 53.1, its highest level since November 2007.
On a broad scale, 31% of U.S. workers believe that the economy is getting stronger, which is up 7% from March. Most Americans feel secure in their jobs, as 72% said they felt it was unlikely they would lose their jobs this year. However, 31% think they will begin to look for a new job in the next year, which is up 1% from March.
An interesting statistic shows that confidence increases with salary, with those earning $75,000 and more feeling most confident (40%) and those earning $20,000 to $49,900 having the least confidence (20%).
New Yorkers' Confidence Grows
In New York, overall confidence rose to 62.8, according to Siena Research Institute. Siena came up with different national results than SFN Group, seeing national confidence slide 1.4% on news of the Gulf of Mexico oil spill and Wall Street testimony that could affect the markets.
The conflicting studies demonstrate the volatility of consumer confidence predictions and the uncertainty of the markets right now. It seems things have started to level out, but both consumers and those conducting studies on their confidence seem to be uncertain about where the economy will go from here.
Ask a Question