U.S. Bank Reduces Fees, Changes Overdraft Policy
U.S. Bank announced Monday additional adjustments to its overdraft policy, demonstrating the bank's continued commitment to reflect consumer choice in its fee policies.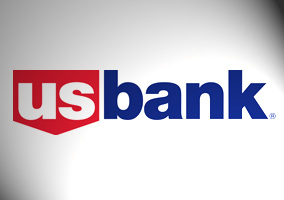 Overdraft Changes
U.S. Bank first adjusted its overdraft fee policy back in September 2009 in response to proposed government regulations that would curb high overdraft fees. Some of those initial changes were limiting the number of overdraft charges to three per day and waiving the fees on overdrafts occurring on withdrawals of less than $10. They also emphasized their commitment to making deposits available on the same day they were deposited.
New Options
This summer, U.S. Bank will begin to offer an "opt-out" option for their overdraft service, allowing customers to choose whether or not their account would be charged an overdraft fee and put into a negative balance when they withdrew more than was available, or simply declined.
The newest change to the bank's policy was a policy stating that if customers do use the overdraft service, there will be a tiered fee schedule which charges $10 for transactions of $20 or less and $33 for any transaction of more than $20.
Customer Choice
U.S. Bank is committed to providing consumers a wide variety of choice in how they organize their overdraft protection services, either through opting-out or by linking their checking account to a credit card or line of credit.
"U.S. Bank is committed to doing what's right for the customer. We began implementing changes last fall based on what we heard from customers, all of which were centered on giving them the power to choose what's right for them," chairman, president and CEO of U.S. Bancorp Richard Davis said in a company press release.
Ask a Question