Big Banks Report Perfect First Quarters
The quarterly reports are in, and the results didn't look merely good for big banks. Instead, the results looked perfect. As in, making millions of dollars every day perfect.
Four of America's largest banks recorded perfect quarters to begin 2010. Citigroup, Bank of America®, JPMorgan Chase and Goldman Sachs Bank USA all reported they had zero days of trading losses between January and March. The four banks are all ranked among the top five largest in the U.S. The fourth-largest bank, Wells Fargo, did not disclose daily accounting of its gains and losses.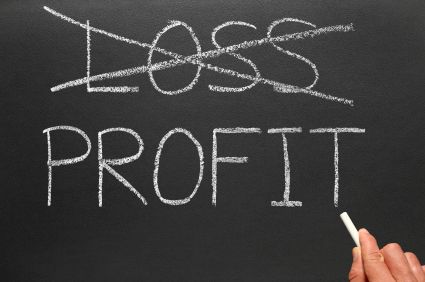 Bank of America® reported its daily trading revenue totaled more than $100 million on 43% of the quarter's trading days. JPMorgan, which recorded its first perfect quarter since 2003, made more than $180 million on 14% of trading days. Even Goldman Sachs Bank USA, currently embroiled in the government's accusations of fraud, made $25 million or more on every trading day.
Fed Aid Provides Boost
The banks used the help of the U.S. government to vault to success in early 2010. The Fed has held its key interest rate at a near-zero level since December 2008 to encourage the economic recovery. As a result, banks can borrow money without having to pay much interest.
In addition, the Fed provided taxpayer-funded bailouts to many of the nation's largest banks during and after the 2008 financial crisis. The bailouts, which added up to $2 trillion, will soon be revealed in more detail, thanks to a Senate plan to audit the Fed's actions.
Banks Face Fewer Competitors
Another reason for financial firms' nearly unparalleled first-quarter success was the relative lack of competition.
Without large institutions such as Bear Stearns, Lehman Brothers and Merrill Lynch operating in the market, there are fewer players in the trading game. The surviving banks essentially "played matchmaker," according to The New York Times, making money off of the differences between buying and selling prices of commodities.
In its report, JPMorgan said it did not expect its first quarter success to necessarily translate into profits later in the year.
Ask a Question