Expensify Simplifies Expense Reporting For Small Businesses
For small business owners, keeping track of employee expenses can be very time consuming, especially as the business grows. Expensify has created an easy solution that allows employers to track expenses with a single click.
Counting Employees, Counting Dollars
Many small businesses, especially startups, have a hard time keeping track of freelancers, mobile employees and contractors working in different locations at different times. The analytics package from Expensify, which is specifically targeted towards small businesses, takes away the need to compile all this data manually by putting all emploee expense information in an easy-to-read format.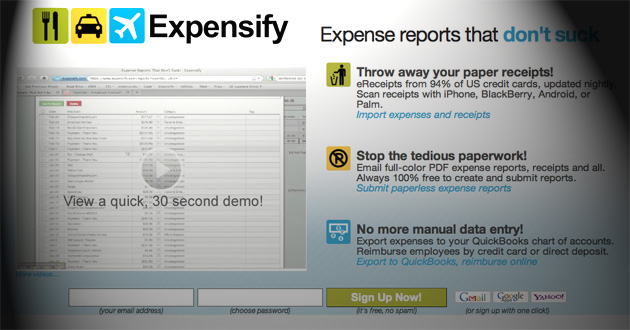 Tracking Expenses On The Go
The Expensify iPod app allows employees to report their expenses on the go. Employers can then organize and view the information, which can be grouped by employee, expense date, or category. By easily and instantly accessing expense information with the click of a button, business owners can quickly identify their spending excesses and easily reduce unnecessary costs.
Ask a Question