Morgan Stanley Mortgages Under Investigation By Federal Prosecutors
Spurred on by last year's SEC investigations of mortgage-backed securities on Wall Street, federal prosecutors are now unofficially investigating Morgan Stanley's mortgage-derivatives business, according to the Wall Street Journal.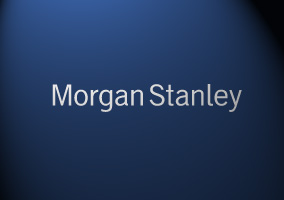 Misleading Investors
Similar to the fraud charges brought against Goldman Sachs Bank USA last month, the investigation into Morgan Stanley will look at the representation of its investement pools known as collateralized debt obligations, or CDOs. Some traders say that, like Goldman Sachs Bank USA, Morgan Stanley often hedged against these securities, betting that their own CDOs would fail.
According to the Wall Street Journal, which cited unnamed sources, these transactions were named after presidents Buchanan and Jackson, and were often referred to as the "dead president" deals, according to sources.
No Official Charges Yet
While the Journal reported Wednesday that federal prosecutors were looking into the case, Morgan Stanley stated that they have not received any notice from the Justice Department that there will be an investigation.
If Morgan Stanley does undergo an investigation, it will be the second major financial institution investigated this year for CDO-related fraud. Many Morgan Stanley investors are worried that the wave of investigations started with Goldman Sachs Bank USA may continue to roll down Wall Street, bringing with it civil suits that could lead to market hits like that taken by Goldman in the past few weeks.
Already, the unofficial news has caused Morgan Stanley shares to drop nearly 5% this morning, down to $27.
Ask a Question