Senate Approves Audit Of SEC
The U.S. Senate voted Tuesday to allow an audit of the Federal Reserve's activity during and after the 2008 financial crisis.
The Senate, which passed the legislation 96 to 0, wanted to lend transparency to the Fed's dealings. The Fed's offer of taxpayer bailouts to large banks prompted the Senate's decision.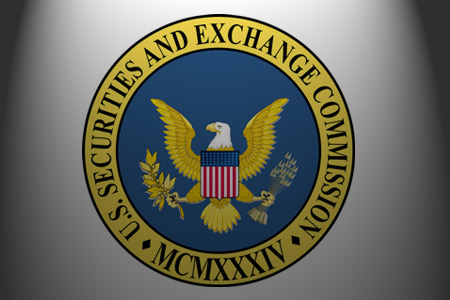 "At a time when the Federal Reserve has provided the largest taxpayer bailout in the history of the world to the largest financial institutions in this country," Senator Bernard Sanders (I-VT) said in a speech, "the Sanders amendment makes it clear that the Fed can no longer operate in the kind of secrecy that it has operated in forever."
Senate Settles On Less Thorough Audit
Senator Sanders' original plan called for ongoing audits of the Fed's routine, every day operations. That ambitious suggestion was scaled back to Tuesday's decision, which calls for only one audit, focused on the Fed's actions in the period surrounding the financial crisis and bank bailouts. An arrangement original plan came
The White House, the Fed, the Treasury and some senators opposed taking more aggressive action, saying the audits could get in the way of the Fed's main duty of setting monetary policy. Some politicians believed the audits passed should have been more exhaustive. U.S. Reps Ron Paul (R-TX) and Alan Grayson (D-FL) were the leaders of a push in the U.S. House of Representatives to allow audits on every Fed program and decision.
Audit To Reveal Bailout Details
The ruling on which the Senate settled will bring an audit of the Fed's activity beginning Dec. 1, 2007. The Fed will be forced to disclose details of low- or no-interest loans it made to big banks such as Bank of America, JPMorgan Chase, Citibank and Wells Fargo during the financial crisis. The loans totaled $2 trillion.
The audit might not bring the Fed or the banks in question much good publicity.
The banks that were rescued from the jaws of failure could have a hard time convincing customers of their long-term financial health. The Fed could suffer if it appears the organization favored certain banks in doling out funds.
The amendment is expected to be attached to the wholesale reform of the financial system currently under consideration by lawmakers.
Ask a Question