Several new tools meant to help users manage their credit and repay debt hit the Online market this week. Personal finance author Jean Chatzky is the creative force behind the tools.
Neither of the products is free, but each could be worth checking out for those interested in improving credit or repaying debts but short on personal finance experience. Both tools were introduced Tuesday at the FinovateSpring 2010 conference in San Francisco.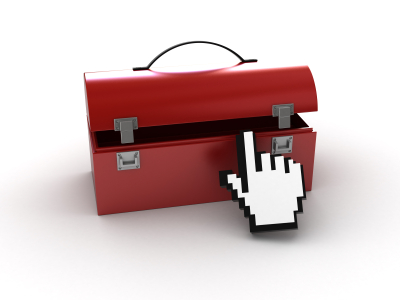 Chatzky Offers Advice On How To 'Pay It Down'
If you are trapped under debt and unsure of where to start making payments, DebtGoal's Pay It Down! program might be of some use.
The application uses an algorithm to calculate a customized repayment plan for each member. The plan the program chooses is based on your APR, due dates, late fees and other data. You can choose to link various online accounts in order to have DebtGoal refresh and modify your plan as you make payments or purchases.
"The Debt Diet is designed to meet people where they are," Chatzky said in a press release. "Whether they're just beginning to think about their debt or are already trying to tackle it but feeling hopeless and overwhelmed."
The application is included in Chatzky's Debt Diet personal finance program. Use of the program is included in the Debt Diet membership, which costs $30 per year.
A Tool To Build Credit
Chatzky's second new enterprise is Score Builder, an application that attempts to help users learn about their credit score and improve their score within 120 days.
The program looks at the factors that could be hurting your credit score and calculates which missteps should be fixed first. It also provides advice on how to fix those factors. You also can contact creditors directly through the application.
"Consumers understand that their credit scores matter whether they're applying for a mortgage, renting an apartment, buying auto insurance or looking for a job," Chatzky said. "Yet, they're not sure how to improve them — and dealing directly with their creditors is often very difficult."
The Score Builder program is available with a membership at SmartCredit.com ($20 per month), but a free five-day trial is available here.
More Affordable Options Exist
If you are so far in debt that you don't want to risk opening up a paid membership with a debt management company, some free options are out there.
If you are struggling with credit card debt, try this free credit card debt calculator. The calculator, provided by Choose-Financial-Freedom.com, gives a no-frills look at your debts and the order in which they should be paid.
Pay Off Debt is an iPhone app with a one-time fee of $2.99. You can calculate and sort your debts by variety and balance, and record your own payments to stay on top of the situation.