Debit card fee reform could affect consumers
The U.S. Senate's decision last week to limit interchange fees on debit cards could greatly affect card issuers and merchants. The proposed law would "ensure that the fees that small businesses and other entities are charged for accepting debit cards are reasonable and proportional to the costs incurred." But customers could also deal with some changes — both good and bad — as a result of the legislation.
Put simply, card companies will no longer be allowed to charge businesses larger-than-necessary fees whenever you swipe your debit card to pay for something. These fees are the reason many small businesses limit debit card purchases to anything over $10 — if they accepted debit for smaller purchases, a substantial part of their profit could evaporate with the fee.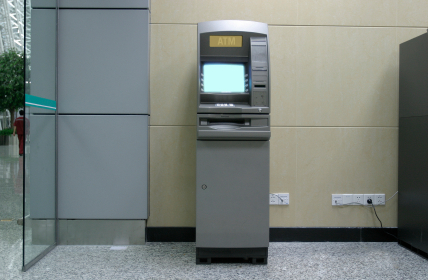 "Passage of this measure gives small businesses and their customers a real chance in the fight against the outrageously high 'swipe fees' charged by Visa and MasterCard," U.S. Sen. Dick Durbin (D-IL) said.
A fee will still exist for merchants, but it will probably be less than the current 1% to 2% rate currently charged by Visa and Mastercard. Some have expressed concern that without a specific fee limit, the Senate's move might not be an aggressive enough move.
Will consumers benefit or suffer?
As a consumer, you might end up equally frustrated and pleased by the Senate's move.
Because this move is bad for card issuers' bottom lines, they will try to recoup as much as possible. If banks cannot count on making money with interchange fees, they could add debit card fees or interest rates, according to The Atlantic. Card issuers could also do away with or cut their current rewards programs, which would keep customers from picking up prizes for making frequent purchases.
Shoppers could see some small benefits as a product of the legislation. The Senate's vote would prevent card companies from penalizing retailers for offering discounts to cash-paying customers. That means your favorite corner deli or coffee shop could reduce the cost of goods if you are willing to pay with cash or check. Retailers could conceivably give discounts to customers who use whichever card charges the smallest fee. The bad side of more cash purchases is that you might spend more time in line because of the relative inefficiency of paying with cash or check.
Card companies take a hit
Debit card issuers last year accepted $19.7 billion in fees from merchants tied to debit card transactions. With the 64-33 approval of the bill, that extra income for card issuers would disappear.
The day of the Senate's vote, Visa's stock dropped 9.9% and MasterCard fell 8.6%. Capital One, American Express and Discover also had rough days on the market after the lawmakers' decision.
Ask a Question