How to measure your net worth Online
The newest wave of websites goes past generating your credit score or sharing your favorite shopping locations. With sites such as NetworthIQ, moneyStrands and The Global Rich List are all based on calculating and evaluating your net worth, and comparing it to the financial situations of others.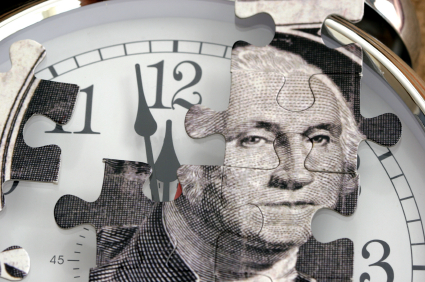 See how your net worth stacks up
It's natural to wonder how much money you could have made by taking a different career path, moving to another state, or earning an extra degree. NetworthIQ, a social personal finance management website, makes all of that information available.
You don't technically have to be a member to check out the net worth of some every day people. You can browse the public profiles at Networth IQ to get a fairly complete picture of each member's financial life. Users input their assets, including retirement savings, cars and personal property alongside whatever outstanding debts they might have. Their profile is refreshed each month, generating a graph showing whether their net worth is growing or shrinking.
You can browse tables and lists of public members, sorted by age, occupation, education level and location. This helps show how you stack up with people in similar — or different — life situations.
If you choose to become a member, you can evaluate your own finances by inputting your debts and assets. The site will generate monthly graphs to show how you're faring.
Micro-manage your financial life
MoneyStrands is a website that offers online money management down to every cent.
You can navigate between a few tabs within your profile to add bank accounts and debts. The site syncs with your accounts (if you provide your Online banking login information) in order to evaluate your financial situation MoneyStrands makes it easy to track your income and spending, breaking each down by category.
After gathering historic and real-time information on your spending patterns and income, it produces a "Debt To Income Ratio" that gives your financial health an honest grade.
See how your net worth stacks up (against the rest of the world)
To get a much less in-depth but equally interesting picture of your financial situation, visit The Global Rich List.
The Global Rich List doesn't require registration or account synchronization. All you need to do is enter your yearly salary in the box at the top of the page. Click the "Show me the money!" button to see where you rank on the world's "Rich List." Say you make near the national per capita average of $38,000 per year. Based on the Rich List's information, you're the 225,217,392nd richest person in the world and in the 96th percentile of wealth. Not bad.
The site does serve a greater purpose. It displays facts about the world's wealth disparities such as "$73 could buy you a new mobile phone OR a new mobile health clinic to care for AIDS orphans in Uganda." You can donate to anti-poverty charity Care with a single click away from The Global Rich List.
Ask a Question