TD Bank acquires The South Financial Group Inc.
TD Bank announced Monday its plans to buy The South Financial Group for $61 million. South Financial, a large regional bank located in the Southeast, will add more than 100 branches to TD Bank's 1,000-plus locations along the East coast.
"This transaction represents another key milestone as we continue to build out our U.S. franchise," TD Bank president and CEO Ed Clark said. "With the acquisition of South Financial, we're gaining established commercial banking assets and a solid network of stores in attractive and growing markets within our Maine-to-Florida footprint."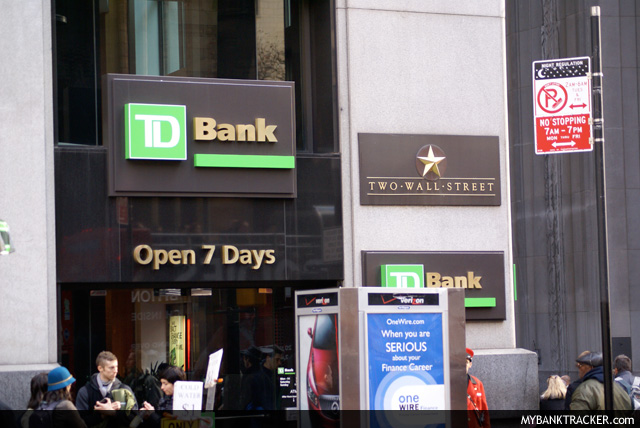 South Financial a victim of downturn
South Financial, which owned 176 total locations and 66 in Florida, struggled mightily during the nation's recent financial crisis.
The bank took on $1.3 billion in losses since the start of 2008, primarily on commercial and residential mortgages and residential and development lending in the Southeast. South Financial's massive losses caused the Federal Deposit Insurance Corporation (FDIC) to declare the bank no longer "well capitalized." The bank, which owns $9.8 billion of assets, is currently not allowed to declare or pay any dividends without FDIC approval.
"Our board and management have conducted a broad and extensive process over the last six months to seek the best outcome for our shareholders," South Financial president and CEO H. Lynn Harton said. "TD is a strongly-capitalized financial institution with a prudent approach to risk management."
A 'relatively small' transaction for TD
TD didn't need to reach deep into its pockets to purchase South Financial. With $152 billion in assets and more than 1,000 locations, the $61 million price tag was not prohibitive.
"This is a relatively small acquisition and exactly the kind of unassisted transaction that we've said we're comfortable doing," Clark said. "All in all, we think we're getting a strong franchise that offers a solid financial return."
The deal also gives TD Bank small banks Carolina First Bank and Mercantile Bank, which were previously part of South Financial.
Ask a Question