Capital One rebranding Chevy Chase Bank branches
The nearly 300 Chevy Chase bank branches located in the Mid-Atlantic region are undergoing a full-scale facelift.
Capital One, which purchased Chevy Chase Bank more than one year ago, is in the process of rebranding the bank's physical locations as Capital One branches.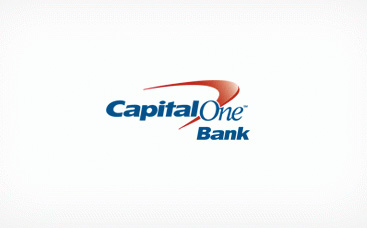 Customers won't see changes until September
Because Chevy Chase has such a large number of branches, Capital One is starting with the basics: The bank is replacing entire Chevy Chase Bank signs with Capital One signs but leaving a Chevy Chase cover over the signage. When all of the branches have been converted (September), the new Capital One signs simultaneously will be unveiled.
The physical change will come at the same time as the conversion of Chevy Chase Bank's system to Capital One's system. Capital One did not release any plans to close or open more Chevy Chase Bank branches.
Consumers should not see too much change as a result of the system swap. According to the Washington Business Journal, the biggest alteration will be the changing of a few customers' account numbers.
Capital One announces new regional leadership, positive numbers
Capital One reported Monday that more people paid off their credit card bills in April than in March. The company said April's credit card delinquency rate was 5.07%, down from 5.30% in March. Charge-offs, which are uncollectible loans that are written off, fell to 9.68% from 10.87% one month earlier.
Capital One also announced its decision to make Adam Ostrach its market president of the Washington, D.C., area. Tony Pica was named market president for northeast Maryland, which includes the Baltimore area. Both were previously working for Capital One in New York.
Ask a Question