Breaking down credit card insurance: Is it worth it?
If you have a credit card account, you have likely been contacted by at least one company selling credit insurance.
Many people either decline it or accept credit insurance without giving it much thought. But because the value of payment protector plans vary so greatly from person to person, taking some time to evaluate your options is certainly worthwhile.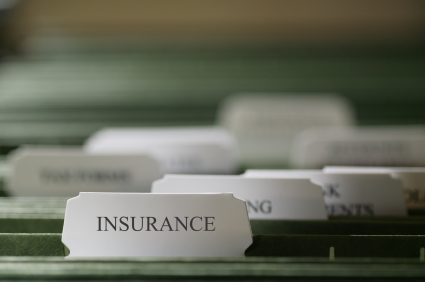 Varieties of credit insurance
Credit insurance can come in a few different packages. The four most common types of credit insurance are life, disability, unemployment, and property.
Life insurance names the credit card company as your beneficiary and pays off your entire credit balance in the event of your death
Disability and Unemployment Insurance will both cover your monthly minimum payments in the case of unexpected circumstances such as a debilitating injury or the loss of a job. These protections will preserve your credit rating as you recover from these unforeseen situations
Property insurance will often completely cancel debt on items that were purchased with a line of credit if, by chance, the items are completely destroyed by incidents specifically outlined in your policy. If you are worried about your possessions being lost in a fire or a flood, this would the policy to take out
Is credit insurance is right for you? Four key questions
Unlike some other insurance plans which require consent in writing, you can sign up for credit insurance by simply telling an insurance company you would like to start a policy. Credit insurance is often marketed through telephone calls or during the initial application for credit.
Considering your current and future financial needs is the first step toward determining whether you should spend money on credit insurance. Some questions you should consider:
Would your credit insurance overlap with any benefits you already are receiving through other insurance policies?
How many credit cards would you need to insure? Perhaps you do not use one of your credit cards very often, and would not need to take out another separate policy
How flexible is the contract? Be sure to evaluate the insurance policy's fine print both short- and long-term so you will be able to cancel it in the future
Do you really need the insurance? Credit card insurance is usually cheap (sometimes about $1 per $100 of credit), but doesn't always cover anything aside from your monthly minimum payments. In fact, the Life insurance credit policy is the only one of the aforementioned varieties that covers all of your outstanding credit balance. If making your minimum payments would be difficult or impossible in the case of unemployment or injury, credit card insurance would probably be worth the small cost. If not, you may need to further evaluate it before signing up.
Study the contract
If you decide credit insurance is for you, make sure you understand which programs you enroll in and that you aren't paying for something you don't need.
Make sure you research all the requirements carefully before accepting the policy. As with all contractual relationships, make sure you get all the necessary information and that you keep your information in a safe place in the event you might need it in the future.
Ask a Question