Get your free credit score from the government
It's now easier and more affordable to find out your credit score, thanks to legislation passed by the U.S. Senate earlier this week.
The amendment, sponsored by U.S. Sen. Mark Udall (D-CO) and part of the government's sweeping financial reform, requires credit reports to include numerical credit scores as part of government-issued, free credit reports.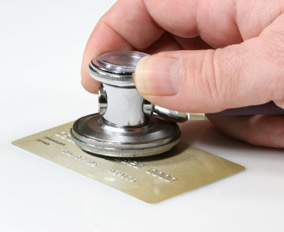 "For too long, consumers have been at a disadvantage because banks and lenders use these credit scores against them while they have no idea what their actual score is," Udall said in a release. "My common-sense amendment will help restore some fairness to hardworking Americans who want every opportunity to improve their financial futures."
Finding your credit score gets a lot cheaper
Currently, you can request and receive a credit report from the government showing the status and history of loans, including credit card bills, mortgages and any other delinquencies. The official credit report is used by credit rating agencies to form your score, but the report does not include a pre-calculated score.
The amendment will change that, granting a free credit score as part of the government-furnished report. Considering a credit score is one of the most widely used measuring sticks of someone's financial standing, the right to a free credit score is a big step for Americans.
"A person's credit score affects the terms of home loans, their ability to purchase a car, rent an apartment or get basic utilities," Udall said. "It's not fair for lenders to have access to a consumer's all-important credit score without the consumer being given free access to it."
Some major credit reporting companies offer to calculate scores for people, but the typical cost is about $15. Credit report service FreeCreditReport.com recently found itself in hot water after advertising free reports while quietly signing users up for recurring, paid memberships.
In order to be signed into law, the bill would have to be reconciled with a version from the House of Representatives and be approved by President Barack Obama.
Ask a Question