Senate blocks ATM fee limit
ATM users received a bit of bad news late Tuesday as the U.S. Senate blocked an amendment that would limit ATM fees to 50 cents.
The amendment, first proposed by U.S. Sen. Tom Harkin (D-Iowa) on May 4, has not been voted on by the legislature. When Harkin tried to bring up the measure on the Senate floor late Tuesday, lawmakers blocked his attempt.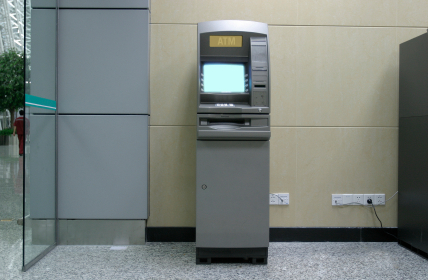 What it means for consumers, banks
Without this amendment, the public would not see any changes to the ATM system currently in use.
The proposed piece of law would limit ATM fees to a maximum of 50 cents, which is less than one-fifth of the current $2.66 national average. This would, of course, be good for customers and bad for banks both big and small. According to Harkin, an average ATM transaction costs a bank about 37 cents, meaning financial institutions would still make a small amount of money on each transaction. If the amendment passed, banks would profit 35% on each ATM use. At the current national average, banks score a profit of more than 700% on each transaction.
Banks argue that without the extra incentive provided to them by higher ATM fees, they would not be able to provide as many ATMs, making things less convenient to customers.
Why lawmakers blocked the amendment
Harkin's proposal was opposed by members of both political parties — Democrats because of their rush to finish up the financial overhaul bill and Republicans because of their hesitance to interfere with financial institutions.
Some of the Senate's liberal Democrats have argued they have not been given enough time to add amendments to the financial reform bill, according to The Wall Street Journal. At the same time, moderate Democrats and Senate leaders are trying to finish up the bill as soon as possible.
Ask a Question