How to add to your emergency savings account
With the economy enjoying a slight uptick, the ideal time to save money is right now.
Rather than exhale and begin spending freely, fight the urge and use the financial upswing to increase your emergency savings account. Like we learned in 2008, you really can't be over-prepared for a sudden financial shift.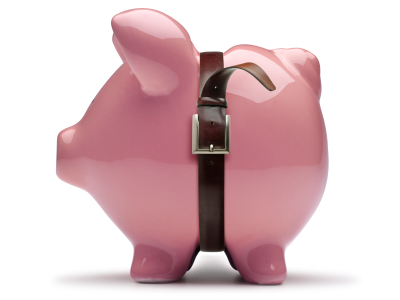 Ideally, an emergency savings account would give you a three-to-six month buffer to cover your expenses in the event of a financial setback.
Track your spending
People hate to use the word budget, but it's a must. Call it what you like, but make sure you have a handle on your spending.
Without setting a budget, you won't know where you can cut back and where you can maximize your saving efforts. Being honest about your strengths and weaknesses when dealing with your personal finances is the most important step toward insuring your lifestyle.
Change your habits
The biggest obstacle most people face when saving money is not being in the habit of saving.
A dedicated savings account is a great way to set aside money and keep it tucked away for an unexpected expense. The old adage, "you won't miss what you can't see" applies to this method of personal fund raising. When saving money becomes like driving on cruise control, you will know that your discipline has started to pay off.
Devise a strategy
As you begin to accumulate funds, you're going to need a good place to keep your money.
Here are three terms you should remember when picking a high-yield savings account: low-risk, liquidity, and returns.
You should make low-risk investments to ensure your rainy day fund will be available when you need it. You should also make sure your funds are liquid, meaning you would be able to access them quickly in your moment of need.
And your earnings, through interest, must be strong enough to offset the demands of inflation. Without this added insurance, the money you worked so hard to save will not be worth as much when you need it as it was when you stashed it away.
Ask a Question