U.S. Rep: 'Don't give up your Cash for Gold'
We recently wrote about a new ATM that dispenses gold instead of cash. The creators of "Gold To Go," which is currently only available in Abu Dhabi, UAE, said the cash-to-gold conversion made sense because of the relative stability of gold as a commodity.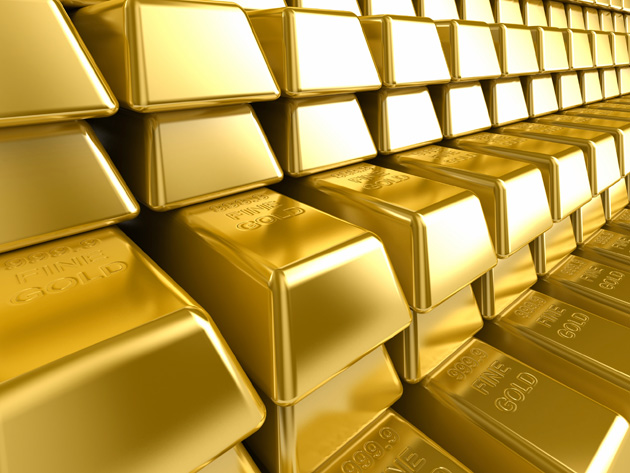 Other companies, such as Goldline International Inc., are in the business of selling people gold for their cash. These proponents of investing in gold say that while cash might lose or gain worth on a fairly regular basis, gold is supposedly a safe investment.
But gold might not be such a good investment, according to those quoted in a recent New York Times blog entry.
What's wrong with gold?
U.S. Rep. Anthony Weiner (D-NY) went on the offensive recently against Goldline, one of America's most dealers of gold and precious metals.
"Goldline rips off consumers, uses misleading and possibly illegal sales tactics, and deliberately manipulates public fears of an impending government takeover," Weiner said in a release. "This is a trifecta of terrible business practices."
In a Tuesday news release, Weiner laid out his arguments against the company:
• Goldline charges an average of 90% more than the actual value of the coins it sells. The highest markup of a coin sold by Goldline was 208%. Under this reasoning, Weiner stated, "the price of gold would need to double for consumers to break even on their investment."
• The "advisors" working for Goldline are not actually financial advisors. The employees of Goldline who are purported to be "Investment Advisors" are not officially licensed, according to Weiner.
In defense of the gold rush
Not everyone agrees with Weiner's stance on Goldline.
The Better Business Bureau said Goldline's A+ rating was deserved, and that the company did a much better job than some of its competitors.
Goldline defended itself by telling the Times that it never promised customers a profit and that the smart way to invest in gold is to wait three to five years before selling. A Goldline representative said the company's representatives do not give investment advice because they are not trained.
Ask a Question