Customize your Discover card with CardBuilder
If you're in the market for a new credit card but don't know where to start, Discover might have the right tool for you.
Discover recently rolled out CardBuilder, an online application that recommends a Discover credit card for you based on your answers to simple questions and your preferences.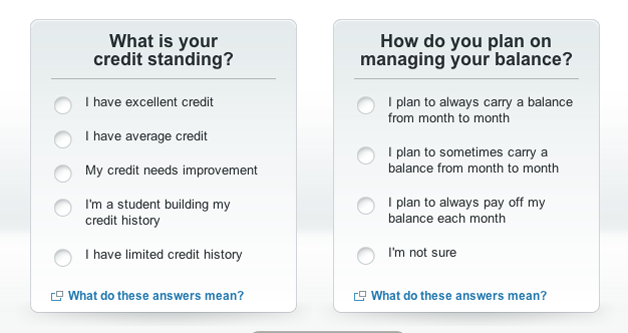 Finding the right fit
CardBuilder first prompts you to answer two simple questions:
• What is your credit standing (excellent, average, poor or incomplete)?
• How do you plan on managing your balance (how often will you make payments)?
Answer those two queries, and CardBuilder brings you to another screen, at which point you select the details of your card package.
You can choose from rewards such as cash back bonuses, interest-based rewards for making on-time payments and bonuses for travel and restaurant purchases. Next, select a card design from the 28 Discover offers. Finally, choose, create or modify the terms of your contract.
If you want to view other card-building options, you can always click 'see all available offers.' If you're happy with CardBuilder's work, you can click 'Apply Now.'
To give Discover's CardBuilder a try, click here.
Ask a Question