Bank Customer Service Rated Poorly
Customer service is an important part of your banking experience. Hundreds of MyBankTracker.com users have contributed reviews — both good and bad — to our Bank Reviews section, and many people choose to open accounts based on customer service.
But quite a few banks aren't measuring up in the customer service department, according to a MSN Money survey. The survey, which asked consumers which of America's 150 largest companies they liked and disliked the most, found that five of the nation's worst 10 customer service companies were banks. None of the top 10 best was a bank.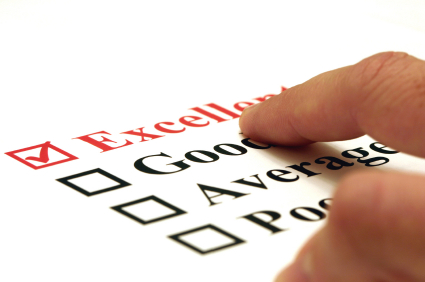 Bank of America® Ranked 2nd Worst Overall
Bank of America®'s customer service was rated as the worst of any bank and the second worst overall to AOL. More than one-third (34.6%) of Bank of America® customers who responded rated the company's service as "poor," compared to just 10.7% who considered Bank of America®'s customer service "excellent."
Bank of America® has appeared in the Customer Service Hall of Shame in each of the survey's four years, but reached its lowest consumer rating ever in 2010. Bank of America® told MSN Money it has increased call center staffing, created incentive plans that reward employees for making customers happy, and set up mobile outreach centers to deal with loan issues. Bank of America® is the largest consumer bank in the nation.
Capital One, Wells Fargo, Citibank, HSBC Round Out 'Bottom 10'
Four more big banks appeared in the Customer Service Hall of Shame, with Capital One placed fifth worst. Wells Fargo, Citibank and HSBC were ranked eighth, ninth and 10th, respectively.
Capital One, which told MSN Money that it upgraded its online presence, collected additional customer feedback and eliminated pay-by-phone fees, suffered because of recent rate hikes and decreased credit limits.
No Banks Make 'Hall of Fame'
The Customer Service Hall of Fame included Internet retailer Amazon.com (No. 1), gadget-maker Apple (No. 4) and hotel company Marriott (No. 10), but didn't feature any banks or card issuers.
The write-up attached to the survey mentioned American Express as a once-popular company that has seen its customer service ratings fall.
Ask a Question