Sterling Savings Bank Undercapitalized Along With 160 Others
The number of troubled banks sat at 161 after the first quarter of 2010, according to data from SNL Financial. To be considered adequately capitalized, a bank must keep its Total Risk-based Capital Ratio above 8%. If it falls under this level, the bank is considered undercapitalized and kept on a watch list.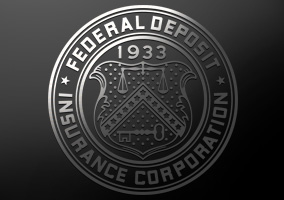 Many Small Banks Faring Poorly
The vast majority of the banks on the list carried total assets of less than $1 billion at the end of the first quarter. Banks with less than $100 million in assets numbered 27, more than twice the number of banks claiming more than $1 billion (13).
Georgia was particularly hard-hit on the undercapitalized banks list, with 30 institutions in trouble. Banks based in Florida and Michigan also appeared often on the list.
The bank with the lowest Total Risk-based Capital Ratio was Arcola Homestead Savings Bank of Arcola, Ill., which posted a -11.51% ratio. The smallest undercapitalized bank was Ideal Federal Savings Bank of Baltimore, Md., with $6 million in assets.
Sterling Savings Largest On List By Far
Sterling Savings Bank of Spokane, Wash., lost $78.6 million in the first quarter and wound up as the biggest undercapitalized bank in the U.S., with more than $10 billion in assets. The next largest institution was AnchorBank, FSB, of Madison, Wis., which claimed $4.46 billion of total assets.
FDIC's 'Problem Banks' List Growing
The FDIC's quarterly banking profile, published last week, said that its "problem bank list" had grown to 775 from 702 in the past three months and from 305 in the past year.
The problem bank list, which is not made public, includes the undercapitalized banks and other threatened institutions.
To see the entire list of undercapitalized banks, click here.
Ask a Question