Why Card Companies Want You To Pay With Credit, Not Debit
Ever came across a bank deal that offered a bonus for opening a checking account that required you to make a certain number of non-PIN debit card purchases or a checking account that offered rewards when you swiped your debit card?
There is a reason card issuers specify "non-PIN" debit card purchases. For a non-PIN purchase, you must select the "credit" option when a merchant asks you how you would like to pay — even though you're using a debit card. As a result, you are required to sign your receipt in the same way you do when you use your credit card. On the other hand, it means a big difference to banks and credit processing companies such as Visa and MasterCard.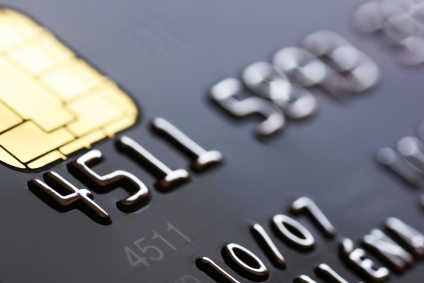 What Happens in a Debit Transaction
When you enter your PIN in order to process a transaction, you are paying via debit. A debit transaction works in the same way as a cash withdrawal at the ATM even though there is no physical exchange involved.
Because your identity is verified and the payment is authorized thanks to your PIN input, funds are transferred immediately from your checking account to the merchant.
Each debit transaction costs merchants roughly 10 cents.
What Happens in a Credit Transaction
A credit transaction is conducted in the same way as one would using a credit card. You simply sign a charge slip and go on your way. But behind the scenes, the transaction has to be reviewed by credit processors and banks before money actually changes hands. This is why credit transactions often are not posted to your bank account until a few days after the fact.
In the U.S., credit transactions typically cost merchants an average of about 2% of the purchase amount. This amount is known as an interchange fee.
Profits Are Card Issuers' Top Priority
According to the February 2010 Nilson Report, the number of debit and prepaid card transactions in the U.S. for 2009 totaled 36.2 billion for Visa and MasterCard. At approximately ten cents per transaction, banks and the two credit processing companies took in approximately $3.62 billion.
Meanwhile, the credit card purchase volume in the U.S. for 2009 through Visa, MasterCard, Discover, and American Express combined for a total of $1.76 trillion. Factoring in the 2% interchange fee, those institutions made $35.2 billion.
As you can see, a credit transaction is quite profitable to banks, regardless of whether you use a credit card or debit card. Especially during a time when banks are seeing reduced revenues from new credit card regulations, you could see new incentives from banks to encourage customers to select "credit" when swiping their debit cards.
For up-to-date coverage of bank deals, click here.
Ask a Question