Shopping for a Mortgage? Do Your Due Diligence
Chances are, taking out a mortgage will be one of the biggest financial commitments you will ever make. So you'll definitely want to do it the right way.
If not chosen with care, mortgages, which are complex and often expensive, can negatively impact your financial standing in a huge way due to default or home foreclosure. We saw that happen far too many times during the U.S. mortgage meltdown of the past several years.
So what is the key to choosing a mortgage? There are a few steps you should take before settling on a plan.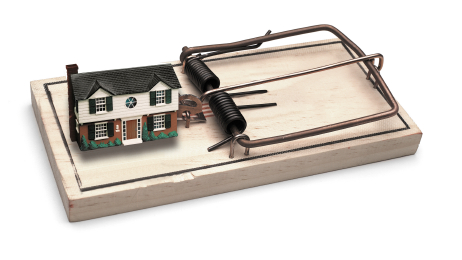 Calculate What You Can (and Can't) Afford
The first step might seem like a no-brainer, but it's the most important one of all. You need to review your income and spending in order to determine if you can afford purchasing a home.
To buy a home you will need to be able to cover more than just the monthly mortgage payments.You'll also be responsible for property taxes, insurance, utilities and maintenance and upkeep. Those costs can add up, so make sure to have plenty of financial cushion.
It's wise to save up enough to make your monthly mortgage payments for several years before taking out a mortgage. Also, check your credit report to make sure it is correct. A better credit score can help you get a lower interest rate on your mortgage.
Study the Basics of Mortgages
Before hitting the mortgage market and actively seeking a loan, be sure you understand the commitment, terms and potential risks of the product.
This step is made more complicated by the fact mortgages come in many shapes and sizes. Some mortgages come with fixed interest rates while some have adjustable rates. Some penalize you for paying the balance off early, while some include a big payment due at the end of the loan.
You will want to calculate exactly how much your monthly payments will be in the immediate future, as well as five, 10 or 15 years down the road. You can find mortgage calculators online (or even on your smart phone) to give you a ballpark idea of how much you will owe each month, but consulting with the potential lender is the safest policy.
Beyond finding how much you'll owe each month, dig a bit deeper to unearth any potential fees. Fees commonly associated with taking out a mortgage can include loan underwriting fees, broker fees and transaction costs.
Shop, Shop, Shop
You can't spend too much time shopping around for a mortgage. If you're new to home buying, the mortgage-shopping process should probably start with a visit to a housing counselor or real estate attorney who can help decipher the sometimes-complicated search for a loan.
Once you have consulted a professional, you should compare loans from a variety of sources before deciding on a plan. Home loans are available from thrift institutions, commercial banks, credit unions and mortgage companies. Those different types of institutions — and even different companies within those fields — often offer very different prices, so get more than one or two quotes.
A good place to start the preliminary search for a mortgage is the Internet. You can find a customizable mortgage rates search tool here.
A good way to estimate your mortgage costs is a mortgage calculator, which can be found here.
Ask a Question