Make Mobile Payments on iPhone, iPad with MasterCard MoneySend App
MasterCard made official Thursday its foray into the mobile payments market with MasterCard MoneySend, a money transfer app available for iPhone and iPad.
MoneySend is a free app and is available in the iPhone App Store.
Send, Receive Money With Your iPhone
MoneySend allows users to send money to or request money from people in the U.S. via their mobile device. The transfers, which go through banks and credit unions, can be performed using either an existing MasterCard account or a standard bank account.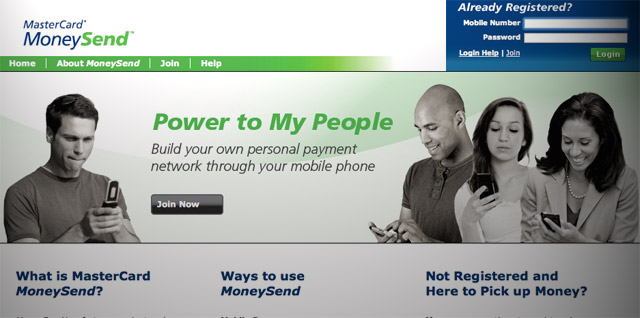 Users can use MasterCard MoneySend to accept credit or debit card payments, send money to family members, pay for goods and services, request money from borrowers, and manage your transaction history.
"With MoneySend, users avoid the hassle of making payments with cash, check or money orders," said Joshua Peirez, chief innovation officer of MasterCard Worldwide. "And collecting funds is as simple as a text message."
According to MasterCard, the service is safe because personal and financial information is never stored on the mobile device.
MasterCard Competing with PayPal
MasterCard's main competitor in the mobile payment market is PayPal. The Online money transfer service already has its PayPal Mobile app available for download. It made its PayPal X engine available for developers to incorporate into their own applications six months ago.
For those who are current MasterCard users, the MoneySend app seems like the most convenient option. But if they already use PayPal Mobile, conversion to another app could be a tough sell.
For more information on MasterCard MoneySend, check out the press release here.
Ask a Question