M&T Bank Ready to Expand to Canada
M&T Bank announced Monday it gained approval to open a branch of their bank in Canada. The Office of the Superintendent of Financial Institutions Canada (OSFI Canada) was the firm that gave M&T the green light.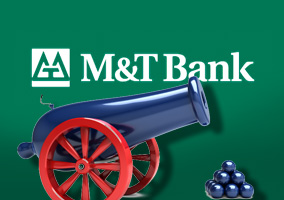 Toronto to Get M&T Branch
Although M&T did not announce an official opening date, M&T does have a location set at 161 Bay Street in downtown Toronto — one of the nation's top financial centers.
"Canada has a robust economy and a strong trade relationship with the U.S., with a large amount of that trade flowing across the Ontario-New York border," said Mark J. Czarnecki, M&T Bank President. "M&T has been headquartered on the border for more than 150 years."
This pre-existing relationship has made M&T confident that Ontario is the ideal location for their first international commercial bank office opening.
M&T Names Head of Canadian Operations
The bank also appointed John R. Macleod as the Canadian Principal Officer to lead the Toronto branch. Macleod's banking experience with the commercial banking industry spans for over than 30 years.
Established in Buffalo, N.Y., in 1856, M&T bank is one of the top 20 largest commercial bank holding companies. M&T Bank operates more than 750 branches and 1800 ATMs.
To read the official press release from M&T, click here.
Ask a Question