SmartyPig and BBVA Compass Team Up
We wrote about SmartyPig last week for its creative take on the traditional savings account and ambitious Online "social savings" model. This week, SmartyPig is getting some more attention. This time, it's because the site is teaming up with commercial bank BBVA Compass.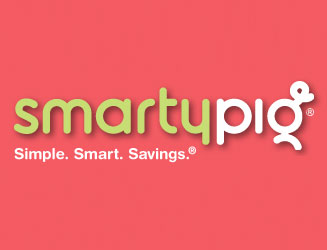 SmartyPig Switches its Allegiance
SmartyPig, which offers Online savings accounts that people can use to save for certain goals with some help from donations from family and friends, announced Monday its move from teaming up with West Bank to BBVA Compass.
BBVA Compass will serve as a depository institution to SmartyPig's U.S. customers. The pair of institutions made a natural match because they both shared a customer-first and innovative philosophy, according to Manolo Sanchez, BBVA Compass president and CEO.
"Joining forces with SmartyPig is a prime example of how BBVA Compass is focused on bringing innovative, leading-edge technologies to market and expanding its product set to reach a broader customer base."
SmartyPig was previously aligned with West Bank, an Iowa-based institution. Earlier this year, West Bank said it soon would part ways with SmartyPig because the Online service was growing so quickly.
BBVA Compass is the U.S. property of BBVA Group, a global financial services company with more than $765 billion across more than 30 nations.
"(BBVA Compass) was one of the few banks able to handle the scale of SmartyPig's considerable growth while quickly and seamlessly integrating our current customers," said Bob Weinschenk, SmartyPig CEO.
For the full SmartyPig press release, click here.
Ask a Question