Tell TIAA-CREF How To Raise the Personal Savings Rate, Win $50,000
If you have a bright idea on how to make Americans save more of their money, TIAA-CREF might have a $50,000 prize for you.
The asset management company recently released its new "Raise the Rate" promotion, which awards $50,000 to the participant who submits the best way to raise the U.S. personal savings rate to 10%. The nation's current savings rate is about 4%.
How to Enter
First and foremost, you need to come up with an idea to increase personal savings. That idea, according to TIAA-CREF, can be anything from an online tool or game to a shift in government policy to new business.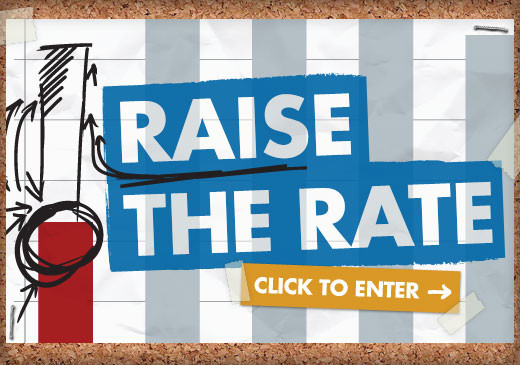 Next, you'll need to submit the idea to TIAA-CREF, using the "Raise the Rate" Facebook tool. The Facebook page devoted to the program comes with some handy ideas and features focused on saving money. You can read users' tweets about saving money, take a survey, or watch videos about easy ways to save.
You must submit your idea by July 20 at the latest. TIAA-CREF will announce finalists Sept. 14 and winners Oct. 12. You can enter as often as you want.
Other Ways to Win
The $50,000 (which comes with a trip to the 2011 South by Southwest festival) isn't the only prize TIAA-CREF is offering. The People's Choice award winner earns $15,000, while the top nine runners up receive $1,000 a piece.
The contest is geared toward young consumers: To access the main entry form, you must have a Facebook account, and the college with the most entries by the July 20 deadline earns a $25,000 endowment.
America's Dwindling Savings Rate
After the U.S. personal savings rate rose to about 5% in early 2009, it fell below 4% once more in early 2010. American personal savings rates have not topped 5% since 2004, and tend to wane when the country's economy is perceived to be strong or in the process of recovery.
To learn more about personal savings and the TIAA-CREF contest, click here.
Ask a Question