Visa Launches Education-Based Financial iPhone App
Visa introduced last month an app for iPhone and iPad meant to help young people improve their financial literacy.
The Practical Money Skills Calculators app includes calculators to help you make financial choices and saving tips to help you learn the basics.
Calculators Provide Education, Information
The list of calculators provided by the app is long and comprehensive. A variety of cost calculators are included within the app, including auto, credit/debt, education/college, and home ownership costs.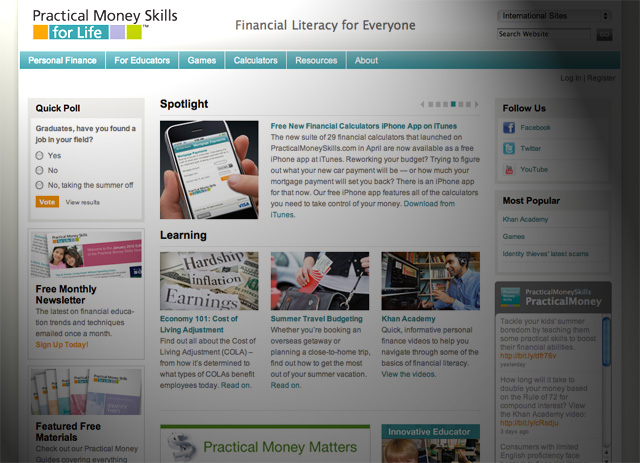 For those interested in learning about financial concepts such as saving or retirement, the calculators come with built-in how-to lessons and tips. The app is meant for students, but calculators like "Budgeting for a Baby" or "Building an Education Fund" could also be of use to older people who have progressed further in their financial life.
Visa's 'Practical Money Skills for Life' Educates Consumers
The Visa program is more than a mobile app. The website includes personal finance information, along with games, calculators and other resources for young people and parents in search of personal finance information.
The site also includes a section for teachers where they can download lesson plans designed for students of all ages.
Ask a Question