Big Banks Face Competition from Credit Unions, Community Banks
As if big banks weren't busy enough arguing with the U.S. government and the media over their unscrupulous lending practices, large institutions are facing competition from a collection of credit unions and small community banks. Though many small banks are struggling to stay above water, they still offer an alternative to putting your money into a megabank.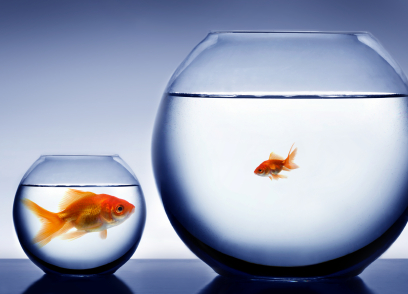 Why are Customers Leaving for Credit Unions and Community Banks?
Some banking customers are drifting to smaller banks and credit unions because they're considered more trustworthy and are thought to have the customer's financial well-being in mind. Other consumers have abandoned big banks to avoid high interest rates, overdraft protection charges, high fees, and impersonal customer service experiences.
According to a report by the Credit Union National Association, savings deposits at credit unions grew by just more than 10% in 2009. Also, a February 2009 survey by the Independent Community Bankers of America revealed that new customers contributed to an increase in deposit accounts at 55% of community banks.
Why Credit Unions and Community Banks Are Enticing
Both credit unions and community banks sometimes offer better rates on their financial products, ranging from savings accounts to credit cards. Credit unions can do so because they return their profits to their members and community banks do so in order to bring in new customers and more deposits. Also, many — not all — credit unions and community banks offer lower fees because of this.
Dedicated customer service has always been the best selling point for credit unions and community banks because they manage a small customer base compared to the big banks that have to offer speed and convenience. The downside is that they cannot provide personal customer service on a 24/7 basis due to smaller call centers and limited hours of operation.
Credit Union or Community Bank?
While both financial institutions seem like equal alternatives to national banks, there are slight differences that could sway your decision between the two.
Community banks are essentially a bank — their business model has much in common with that of bigger banks. Small banks operate in order to produce a profit for their shareholders. But, in contrast to large banks, these community institutions normally service customers within the vicinity of their local branches.
On the other hand, credit unions are a owned by their respective members and are considered non-profit entities. All profits earned by credit unions are used to offer better rates and services to their members. Credit unions vary on their membership criteria: Some cater to a local area and some cater to specific groups of people.
The decision between a credit union or community bank should be based on personal needs and the financial products and rates offered.
LEARN: Credit Unions: What you Should Know
Ask a Question